Reolink RLC-1212A Camera Review
As the US Postal vehicle stopped at my mailbox, I quickly went out to collect my new Reolink RLC-1212A Intelligent 12MP PoE Camera with a High Power Spotlight. I've used numerous other camera brands and types before but I was especially looking forward to the vehicle & person detection alerts, the ultra high-definition 12MP resolution, the color vision in daylight & nighttime, and the two-way audio communication capabilities.

But, before going into the review, let me give you a bit of background on why I'm excited about this camera. My home is located in Northern Minnesota where there are security camera challenges due to severe cold weather, difficultly with clear WiFi signals through dense trees and foliage, and being in a remote location where theft is a problem.  

From my past experiences with property theft and security cameras where I'm trying to deter and/or provide evidence to police to apprehend the criminals, I look for camera systems that can provide the following:
RELIABILITY is the most important thing! If the camera isn't working then it's doing me no good. This is where Reolink's RLC-1212A Power-Over-Ethernet (POE) is much superior to battery and WiFi cameras. The ethernet cable provides highly reliable power and internet signals to and from the camera.
CLARITY is the next item I'm looking for in a security camera. This is needed to provide evidence to police that will help them in apprehending a criminal in the event of a theft. What do the police want? First, the vehicle's license plate number! This is the easiest and fastest way for them to identify the criminal. Second, a clear photo of the criminal's face or other unique characteristics of the person. This will help them tie the individual to the crime. And third, timely reporting of the crime so they have an opportunity to capture the criminal with the "goods". This is where the 12 MegaPixel resolution / clarity is so important (that's 12,000,000 pixels on a single photo). And, these photos / videos are in color, both day and night. (This is too much detail for many WiFI signal based systems).
VEHICLE & PERSON DETECTION is important to quickly prioritize camera photo/video captures. Remember, time is critical in both deterring a criminal and in notifying the police of a crime that is taking place. I can quickly glance at my iPhone's Reolink App to see what's happening and either dismiss it as unimportant, or take immediate action.
COMMUNICATION is essential when I first discover that someone might be trespassing on my property. It allows me to let them know that I see them and that I'm recording them. It also helps me find out quickly if this is legitimate (e.g., the person is going to read the electric meter, has a package to deliver, wants to sell me Girl Scout cookies, etc.); I definitely don't want to discourage cookies deliveries!
So, how did the Reolink RLC-1212A perform? In summary: AWESOME!

The Reolink RLC-1212A setup of the camera was straight forward, and I did not experience any reliability issues during use.  The camera's POE provided me with solid power and WiFI signal strength through the ethernet cable. I mounted the camera 100 feet from the Router using a POE injector and splitter.  In the past, I've gone to distances up to 300+ feet, and I feel the 12VDC system would handle this with no problem.

The Reolink RLC-1212A camera's 12MP clarity was what really impressed me. At first, I noticed that the camera's color was a bit low on saturation and vibrance but I quickly realized this was an advantage when looking for detail such as a vehicle's license plate. I digitally zoomed in the video / photos and was impressed with the detail that I was able to capture from both the person (me) and the vehicle. [Note: the file sizes here may be smaller and less clear due to the social media upload limitations].

The Reolink RLC-1212A camera quickly sent me in-app notifications of people and vehicles, and I setup the email notifications so I would get a photo capture of the event sent to my gmail account. [Note: I had to do some setting changes to my gmail account to get the emails to work. This was due to Google's security settings, and was pretty easy to remedy.]

I also tested the advanced setup options for the Reolink RLC-1212A. I really like the ability to adjust the detection settings based upon the size of the Person and Vehicle relative to the entire screen. It took a bit of trial and error to figure it out but definitely a plus when trying to limit the number of alerts.

I didn't have a need to use the audio communication on the Reolink 1212-A camera but it worked fine during setup.

Finally, I did a quick photo clarify test with a competitor's camera and the Reolink camera was the clear winner. With Reolink RLC-1212A, I was able to read the vehicle license plate number but with the competitor's camera was blurry.

Any negative surprises? None.  
Any future enhances? I would love to have a camouflaged camera option and a zoom lens option for specialty applications.

I hope this review helps you!  

A HAPPY REOLINK CUSTOMER
RangerRickMN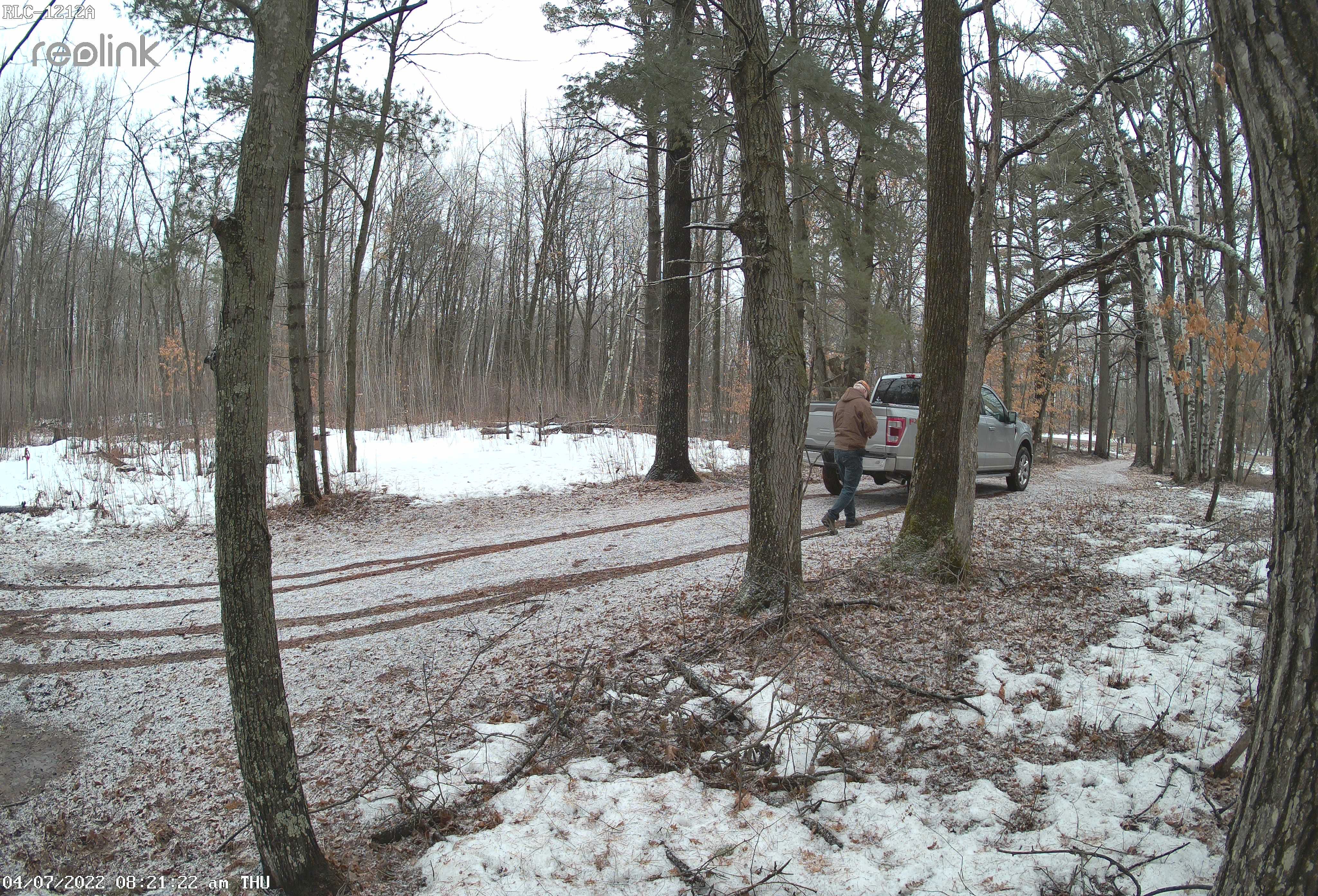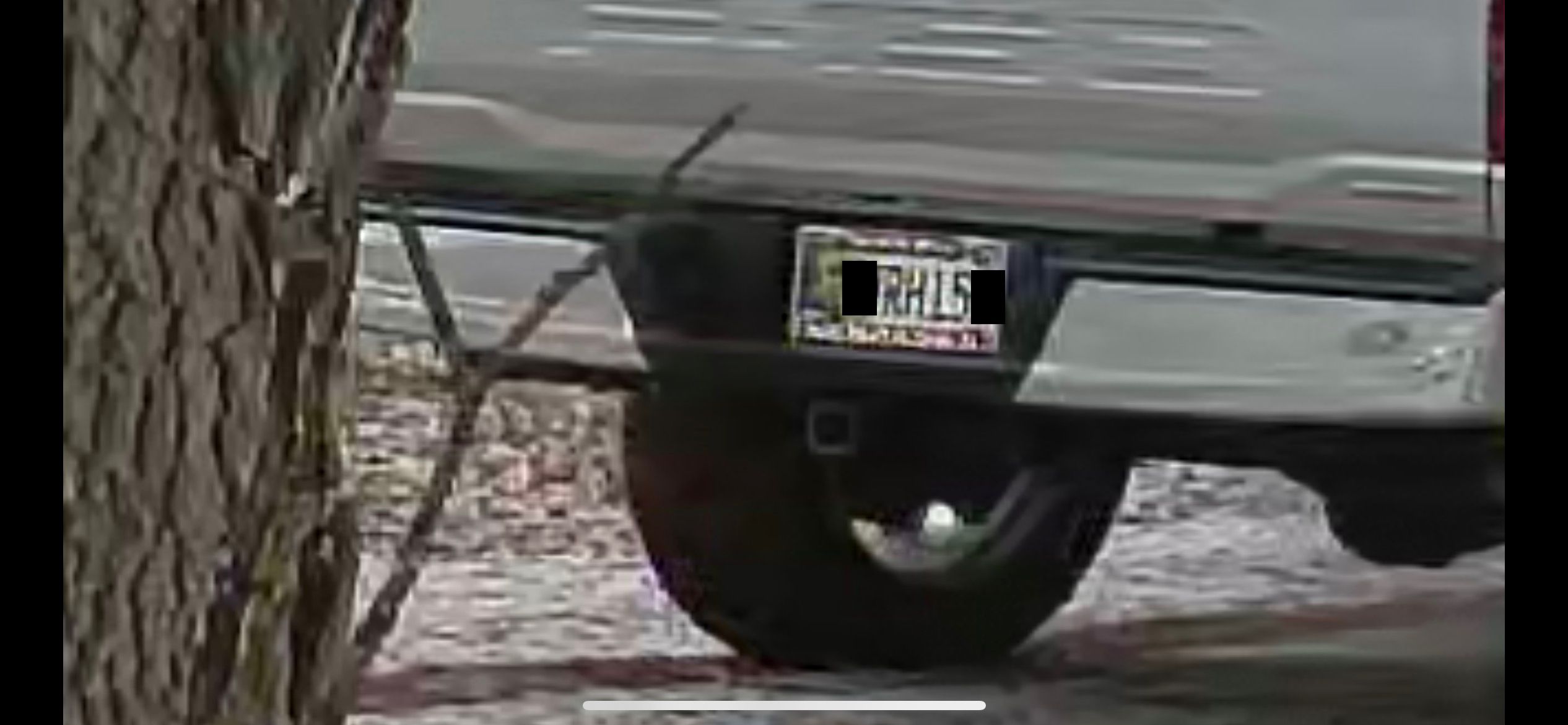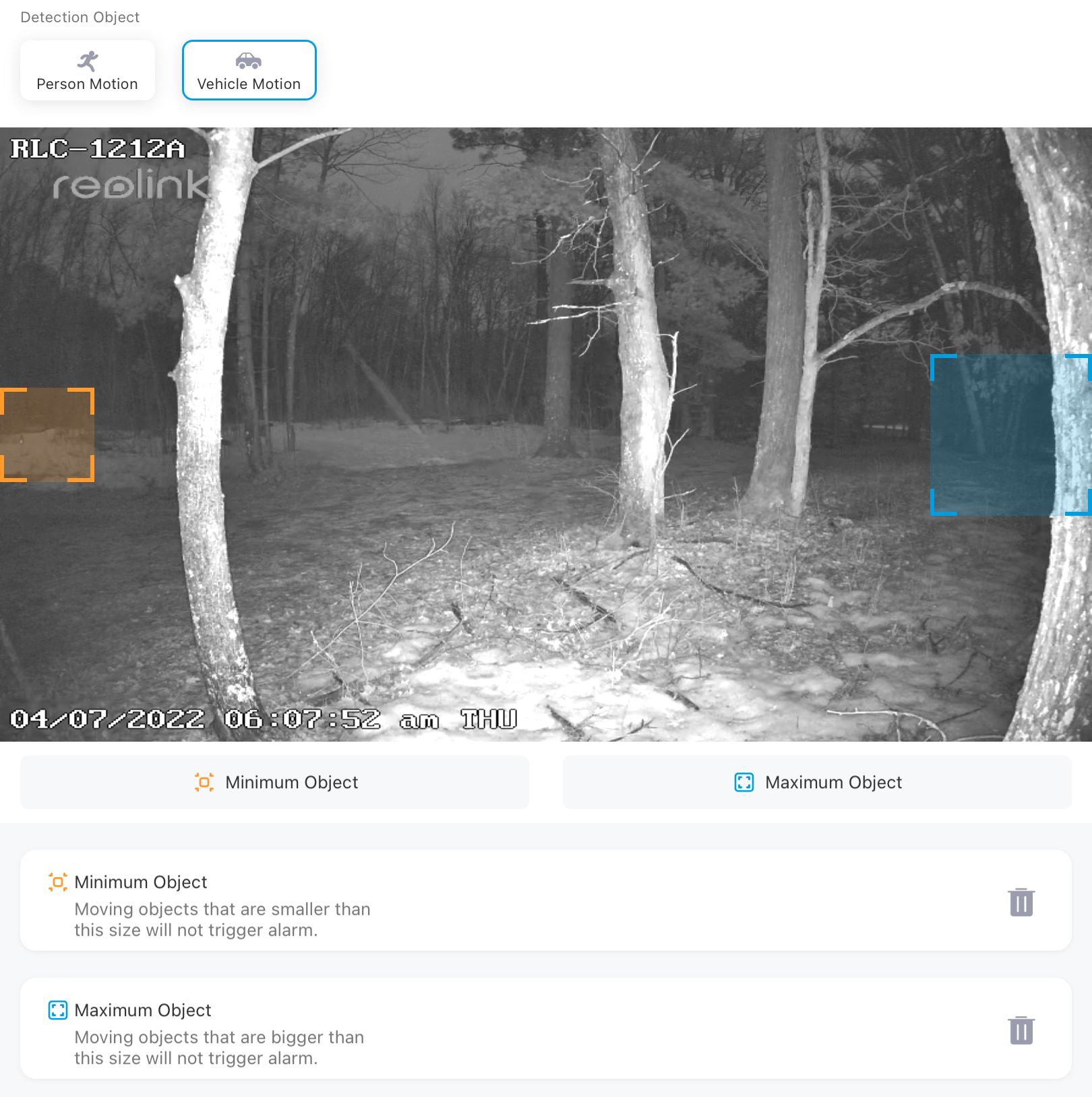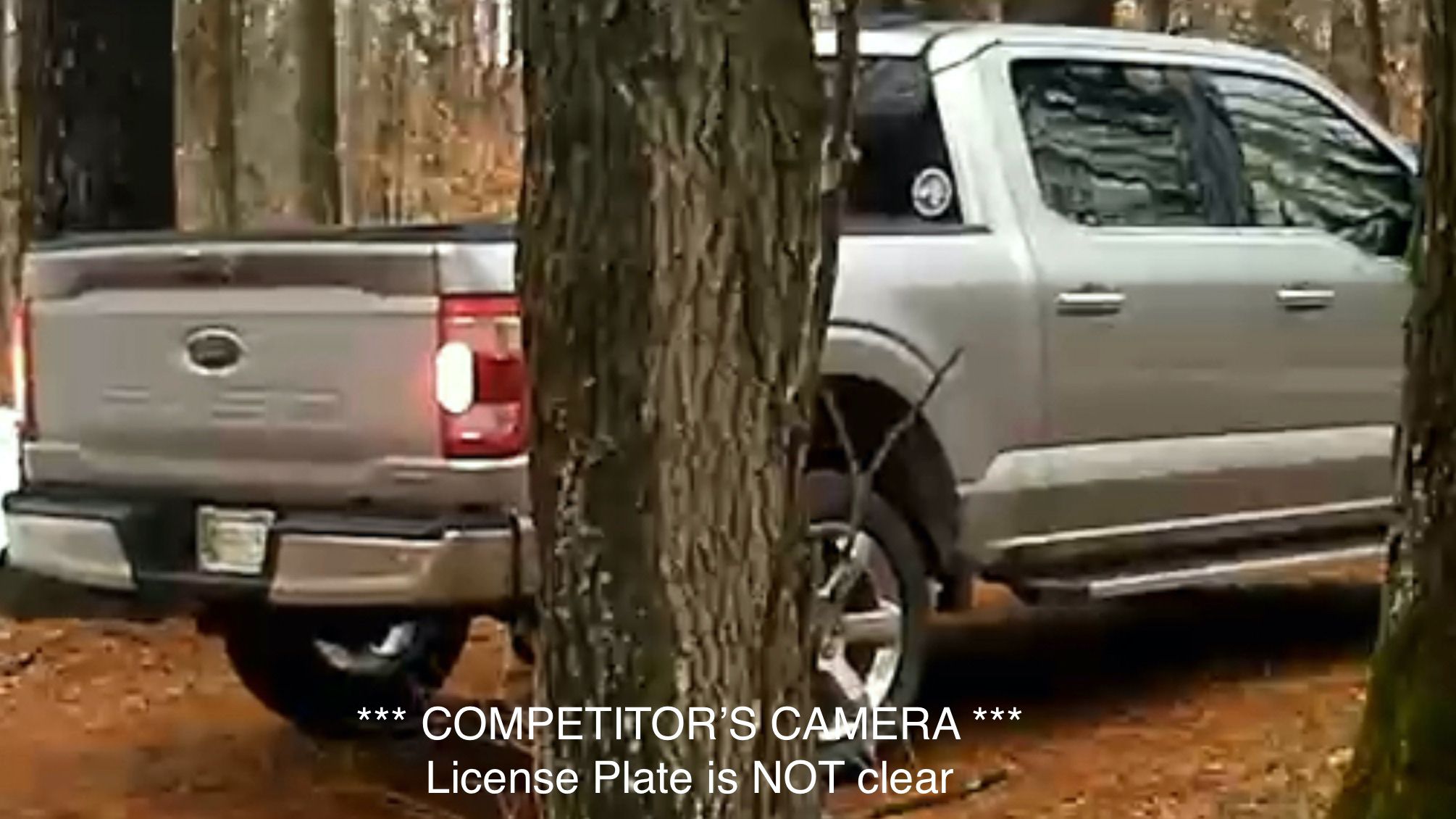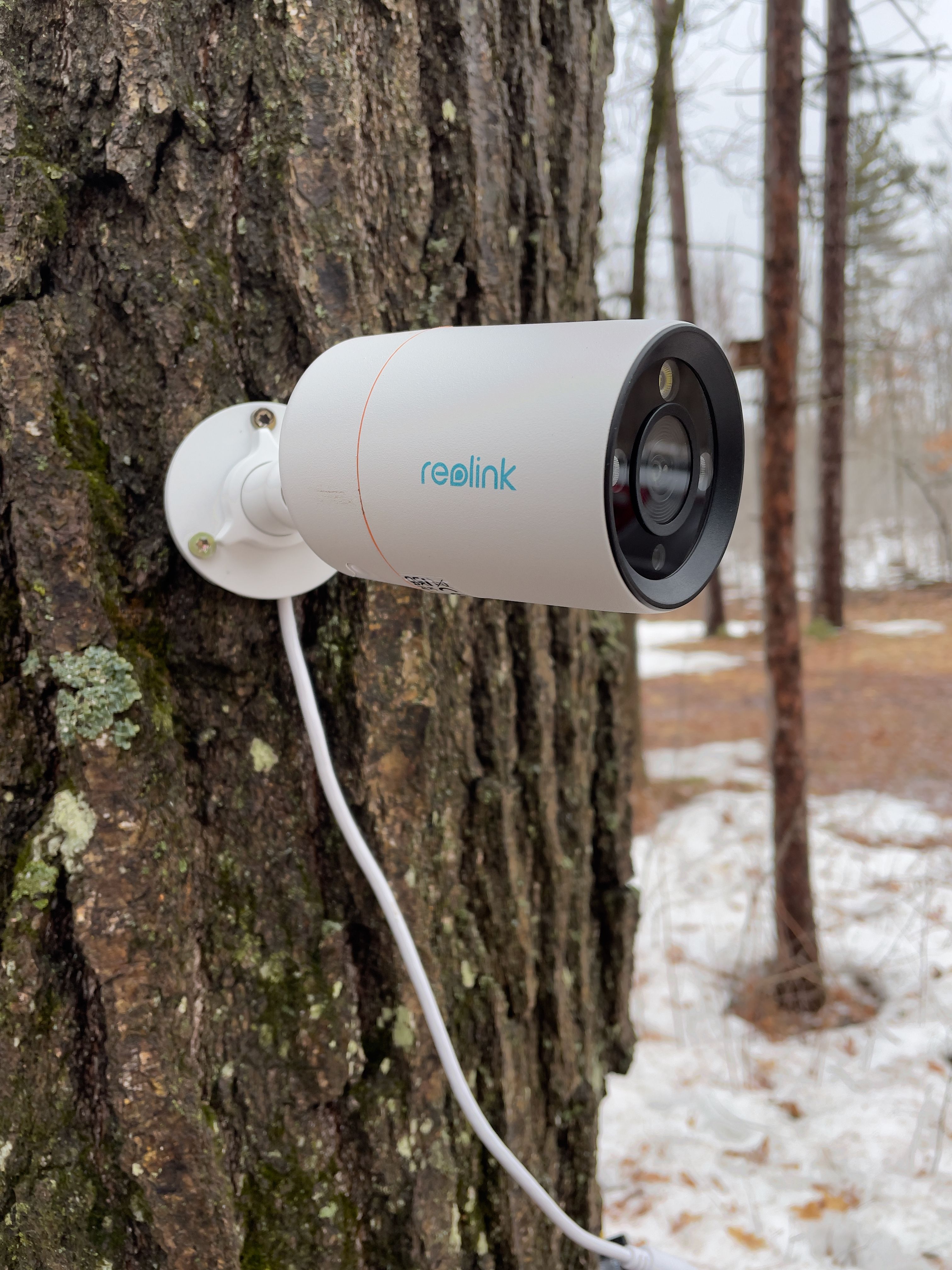 posted in #ReolinkTrial