RE: Windows Desktop-Client 8.3.0 doesn't work - black screen
Hi

I'm currently using v8.5.2 but I think I've had what sounds like the same problem with a number of previous versions.
I see video either live or playback when the application first opens, then after a random amount of time it will show this:-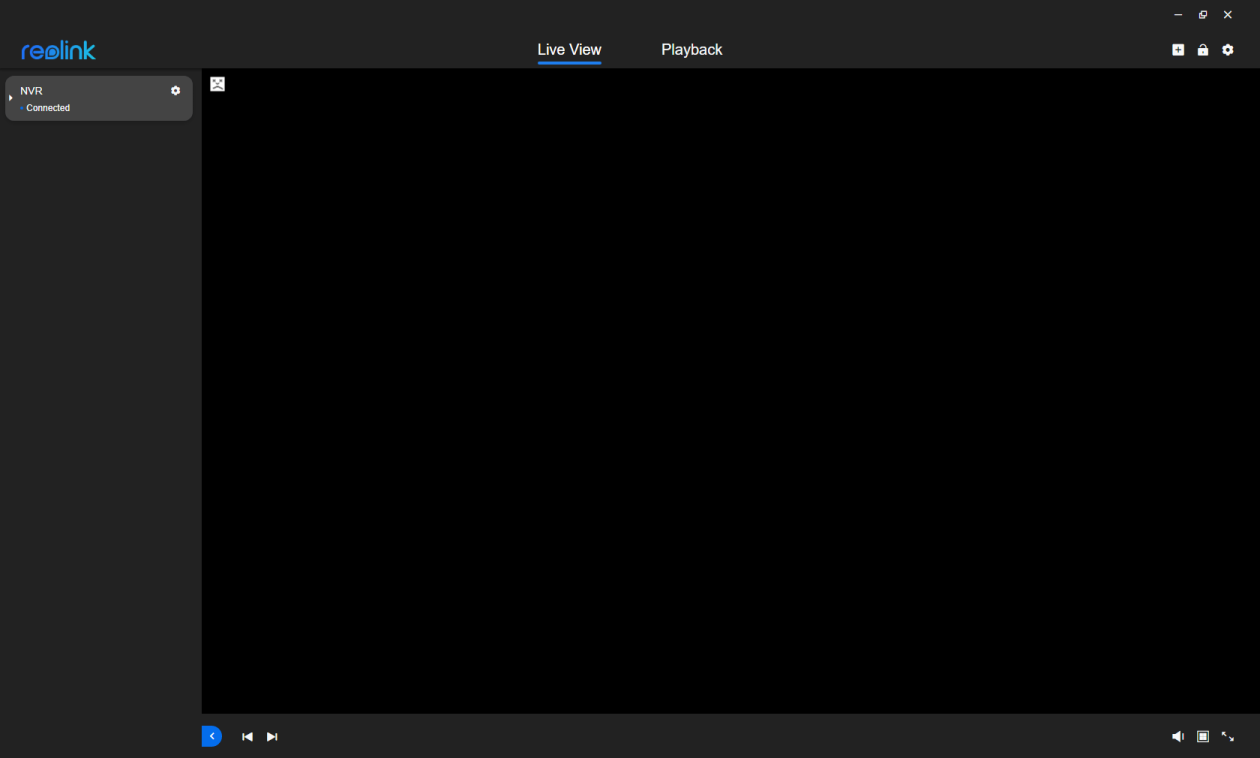 The little sad face in the top left of the video window appears very briefly then disappears whenever I switch between live or playback, or the mouse pointer moves over the timeline bar. I would assume this icon indicates an internal error of some sort, it would be handy if we could see what the error was so we could report this back to aid diagnosis, even if it was just written out to the console.
This could be my imagination but, it appears it happens more frequently the bigger the main window is, i.e. if it's maximised it happens more than if the window is left at it's initial size.
The only way out of this seems to be to close the application and reopen it.
I am running Windows 10 32-bit with two screens, my cameras and the NVR all have the latest firmware.
Is anyone else having this and is it the same issue previously reported above?

Thanks!



posted in Reolink Client & APP